Portraits of Hope's core education program focuses on social issues education. Through their participation in Portraits of Hope, students of all ages engage in interdisciplinary sessions in which they learn about, discuss, and express themselves about important current affairs, civic issues, individual and social responsibilities, goals and achievement, and — the power of teamwork.
In Portraits of Hope school sessions, students integrate their writing, oral and visual presentation skills to express themselves about those individual and societal issues most important to them. As a group, the students evaluate the importance of 14 contemporary issues inclusive of: the environment, education, senior care, national security, ethnic relations, healthcare, women's equality, medical research, foreign aid, poverty, and animal rights.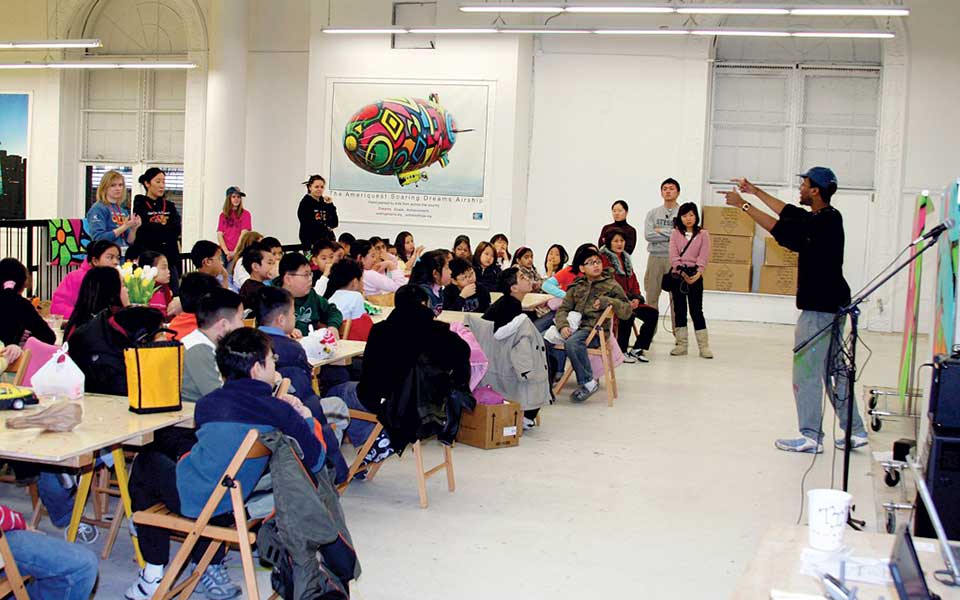 The students write about and design small-scale projects representing the issues they would choose to advance. Special emphasis is placed on discussing: how they would integrate their individual goals with broader societal ones; the themes of individual and social responsibility; and decision-making based on budgets, ethics and/or self-interest. The role of teamwork and collaboration to achieve positive change is central to the learning activities. The larger art collaborations — creating the public works themselves — are hands-on group efforts intended, in part, to demonstrate tangibly what people cooperating together are able to accomplish.